Welcome to VICTORiOUS Roleplaying Wiki!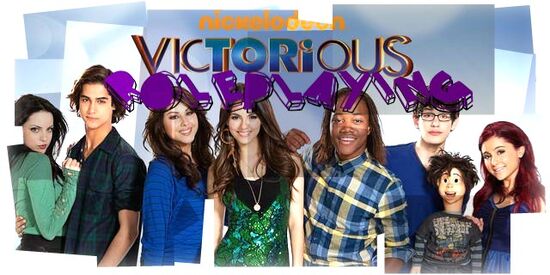 This is the roleplaying wiki for the show VICTORiOUS. You can even make your own character, as long as it is approved by the founder and admins. Before entering the VICTORiOUS roleplaying universe, please read our policies and the Getting Started Guide.If you need help, please feel free to go to the Administrators' talk pages. To request for user rights, click here for more information. Click here to put the character through claiming if you wish to make an original character.
Have fun roleplaying!
ATTENTION Original Characters: Please add content to your character pages. Blank pages will be deleted.
Click here to vote for February's featured articles on the home page!
Follow us on Twitter: @RP_Victorious.
Featured User of the Month Contest
NinjaNia
is the featured user of the month! Congratulations! Be sure to check out their page and leave a message on their wall.
Featured Original Character of the Month Contest
The winner of this month's Original Character Contest are Celine Portwood, the character owned by VideoVixen123.
Featured Canon Character of the Month Contest
The winner of this month's Canon Character of the month is
Erwin Sikowitz
.
Featured Pairing of the Month

All content in Victorious Roleplaying is pure fan fiction and has no involvement with the show itself.

Victoriousis copyrighted to Nickelodeon, all rights reserved.
Have any regards about the content of the main page? Contact one of the administrators.
See All
Administrators' Blogs
Okay, so as some as you noticed, I've enable boards.
We can roleplay on them, and I've talked to some people and they felt as I the boards would be ea…
See more >
Community content is available under
CC-BY-SA
unless otherwise noted.